QA & Software Testing Services
Quality Assurance is where all aspects of your application are inspected for functional defects and undesirable behaviors such as poor performance or confusing UI experience. This is managed through clear test planning, execution, and tracking. Ninasoft Testing engineers are capable in all aspects of the QA lifecycle from both the management and test execution perspective.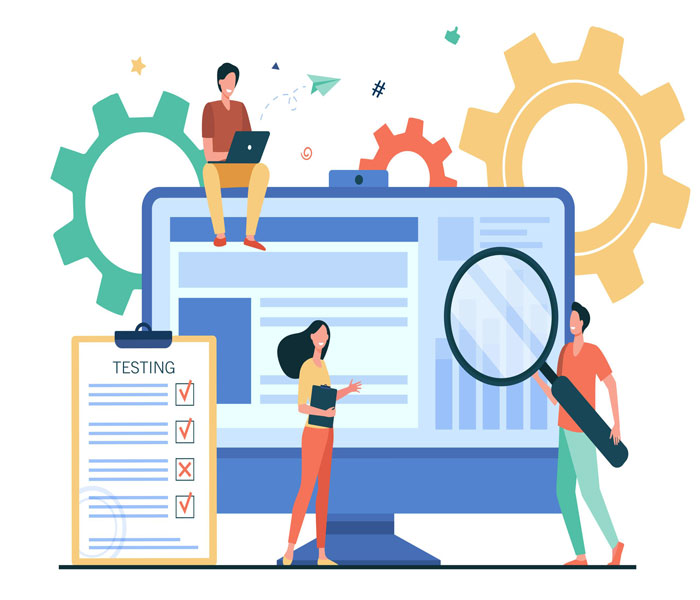 WHY HIRE NINASOFT QA ENGINEERS
Full time resources working ONLY on your project for the specified duration
Agile, reliable and effective testing procedures. Proper Testing at every Developmental Stage
Complete control over the quality, timings and the development process team structure
Option to select team members, motivate and manage them for shared or dedicated resources
Higher level of project security control, IP rights protection and confidentiality
Seamless integration with your in-house team/management
As a professional SQA service team, we know how to successfully overcome the specific challenges of web testing and assemble a comprehensive testing mix for each case:
Functional testing Ninasoft offers manual, semi-automated and automated functional testing services to ensure that both front-end and back-end components of the application work properly and as initially designed.
GUI testing combined with cross-browser testing is aimed at eliminating web application layout defects. Our seasoned testers will check the web application for compatibility with Chrome, Safari, Opera, IE, Firefox and other browsers to ensure its flawless behavior regardless of the browser type or version.
Usability testing efficiently supplements GUI tests. It is aimed at revealing usability defects and inconsistencies that might confuse users. We make sure that a Web application is user-friendly, with simple, intuitive navigation.
Performance testing aims to allow a web application to sustain greater loads and stress conditions. We reveal bottlenecks and breaking points in the web application, assess current and planned data and user loads, and tune the software and hardware components.
WHAT WE DID
Our Case Studies
LOOK AT OTHER SERVICES PROVIDE
To turn your creative ideas to working software applications, simply let us some information
Need A Trusted Partner?